In Pivot Table or Summarized Table, if you set multiple columns at "Row" and click the column header to sort, it sorts the values within the group by default.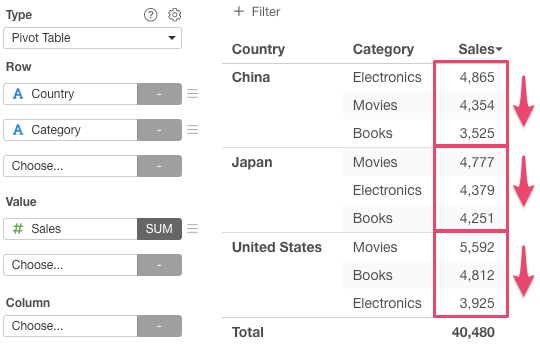 If you want to sort the value beyond the group, here is how to.
Click the gear icon to open the Chart Property Dialog.
Uncheck the "Sort within Group" checkbox.
Click "Apply"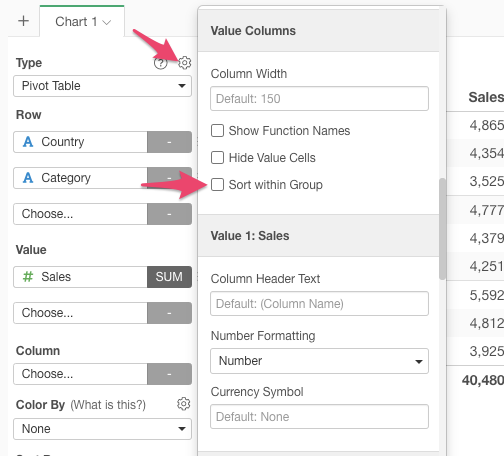 Now, you can sort values beyond groups.