You can use the openssl::md5 function to calculate MD5 values for the text data in a column. For example, if you have a column "name" and you want MD5 for the column, you can do the following.
Select "Create Calculation" from the column header menu.
Type in the following in the Calculation Editor.
as.character(openssl::md5(name))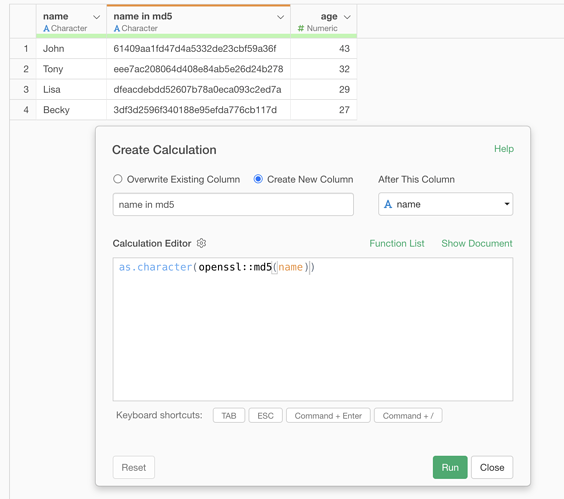 If you want SHA-1, you can use openssl::sha1 instead.