Suppose you have product data with Product Code and Product Name columns. Now, you want to make the Product Codes always in 5 digits by filling zeros on the left. For example, you want "00001" for "1". Here is how.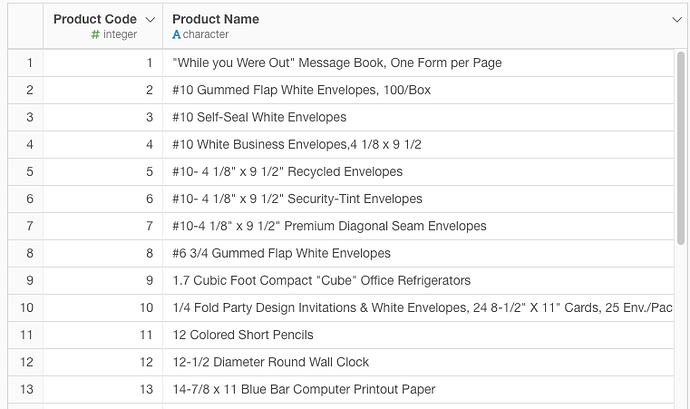 Open the column header menu and choose "Create Calculation (Mutate)"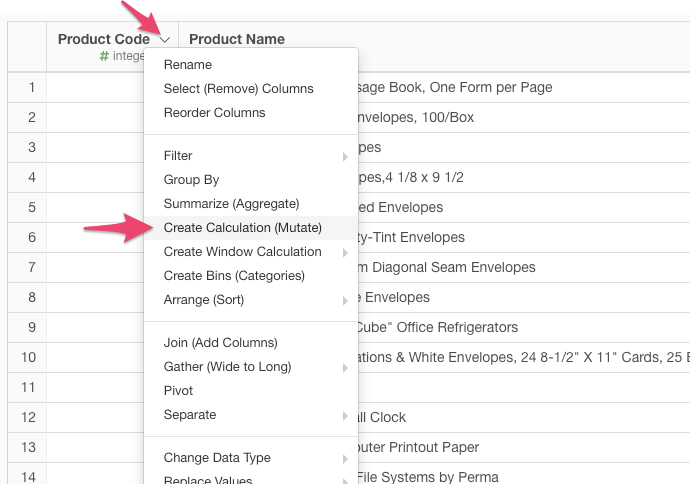 Choose "Overwrite Existing Column".
Enter the following expression in the Calculation Editor.
str_pad(`Product Code`, pad="0", width=5)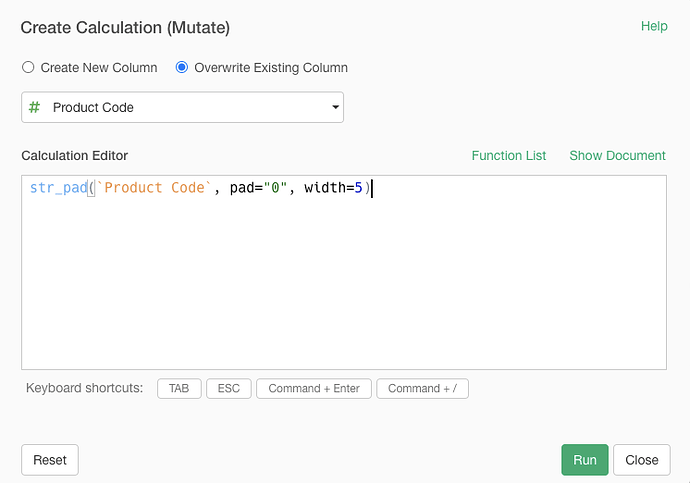 Then, you have Product Codes in 5 digits by filling leading zeros.