We have released Exploratory v6.12!

Among many new features / enhancements, my personal favorite is the newly designed Column / Row filtering feature.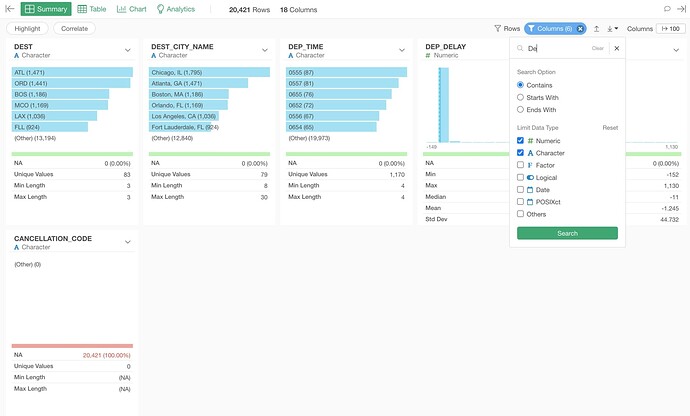 Also, now you can show a summary card for a selected column under the Table view. This means you no longer need to go to the Summary view to see the summary data!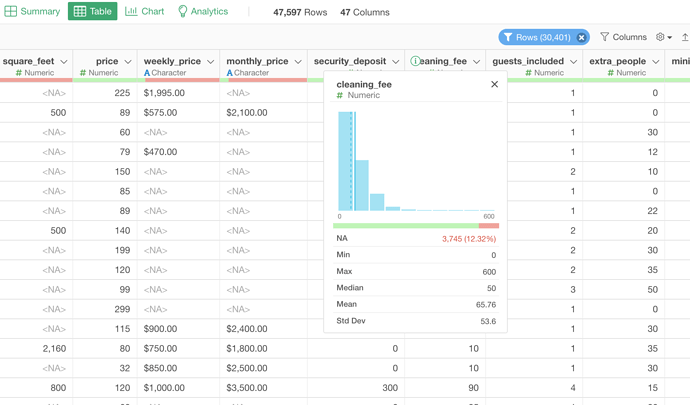 There are many more improvements with v6.12. You can check the release note for a list of the improvements & bug fixes, and download v6.12 from the download page!
Also, we'll have a seminar on this Wednesday (1/25) to highlight some of the exciting new features & enhancements!
---
Seminar
#78

- Introduction to Exploratory v6.12
Date/Time: 1/25/2023 (Wed) Noon ET / 9AM PT / 5PM GMT / 6PM CET
Zoom: URL
Kan is going to introduce some of the exciting Exploratory v6.12 new features & enhancements including:
Agenda:
Column/Row Filter in Summary/Table Views
Importing Multiple Excel Sheets
Google Cloud Storage Data Source Support
Drag & Drop Colomn Reorder
Create Calculation: Colomn Positioning
Summarize/Pivot Table: Conditional Color Formatting
Inter-factor Correlation for Factor Analysis
Topic Model for Pre-Tokenized Text
but there are many others, and he'll discuss them during the session as well.